기사보기
Notice (8): Undefined variable: newversion [CORE/lib.times/views/samples/newspaper.ctp, line 65] ');" class="s_news_a">단어학습
Notice (8): Undefined variable: newversion [CORE/lib.times/views/samples/newspaper.ctp, line 70] ');" class="s_news_a">속청학습
평가문제
Notice (8): Undefined variable: newversion [CORE/lib.times/views/samples/newspaper.ctp, line 76] ');" class="s_news_a">단문학습
Notice (8): Undefined variable: newversion [CORE/lib.times/views/samples/newspaper.ctp, line 81] ');" class="s_news_a">받아쓰기
Notice (8): Undefined variable: newversion [CORE/lib.times/views/samples/newspaper.ctp, line 86] ');" class="s_news_a">퍼즐스터디
ENIE학습
워드팁
해석
bone 뼈 / muscle 근육 / exposure 노출 / dairy product 유제품 / vegan 엄격한 채식주의자 / -friendly ~에 적합한, ~에 친화적인, ~에 해를 주지 않는 / gene-editing technology 유전자 편집 기술 / grow (식물이[을]) 자라다[재배하다] / provitamin 프로비타민(체내에서 비타민으로 변하는 물질) / taste 맛이 ~하다, ~ 맛이 나다 / normal 보통의, 평범한, 정상적인
닫기
우리는 뼈와 근육이 튼튼하고 건강해지기 위해 비타민 D가 필요합니다.
우리는 햇빛에 노출하거나 계란, 생선, 그리고 유제품과 같은 음식으로부터 이 비타민을 얻습니다.
이것은 채식주의자와 같이 이러한 음식들을 먹을 수 없는 사람들에게 문제입니다.
그러나 이제 이 중요한 비타민을 섭취할 수 있는 새로운 완전 채식 방법이 있을 수 있습니다.
유전자 편집 기술을 사용하여 과학자 팀은 2개의 계란만큼 많은 프로비타민 D3를 함유한 토마토를 재배할 수 있었습니다.
심지어 그것들은 모양도 맛도 일반 토마토와 똑같습니다!
닫기
[660호] Gene-edited Tomatoes Could Become New Vegan Source of Vitamin D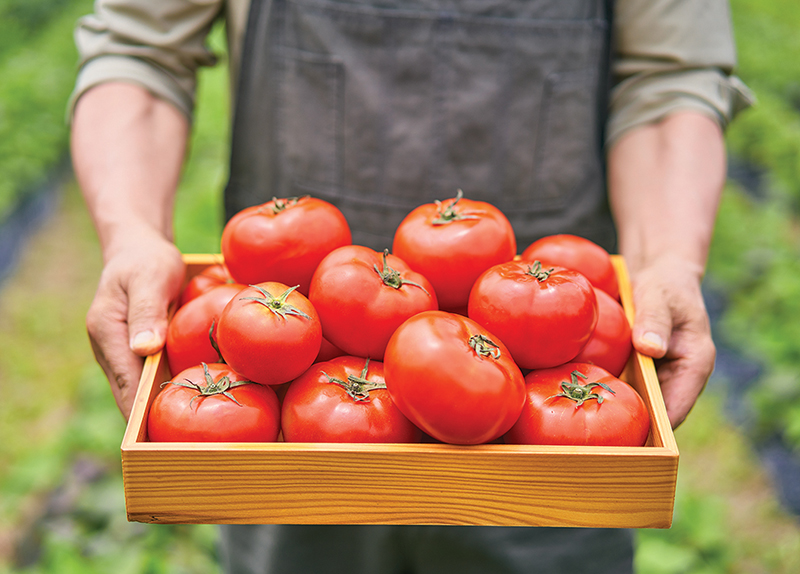 We need vitamin D for our bones and muscles to be strong and healthy. We get this vitamin from exposure to sunlight and from foods like eggs, fish, and dairy products. This is a problem for people who can't eat these foods, like vegans. But now, there may be a new, vegan-friendly way to get this important vitamin. Using gene-editing technology, a team of scientists were able to grow tomatoes that hold as much provitamin D3 as two eggs. They even look and taste the same as normal tomatoes!

Yesel Kang
Staff Reporter