기사보기
Notice (8): Undefined variable: newversion [CORE/lib.times/views/samples/newspaper.ctp, line 65] ');" class="s_news_a">단어학습
Notice (8): Undefined variable: newversion [CORE/lib.times/views/samples/newspaper.ctp, line 70] ');" class="s_news_a">속청학습
평가문제
Notice (8): Undefined variable: newversion [CORE/lib.times/views/samples/newspaper.ctp, line 76] ');" class="s_news_a">단문학습
Notice (8): Undefined variable: newversion [CORE/lib.times/views/samples/newspaper.ctp, line 81] ');" class="s_news_a">받아쓰기
Notice (8): Undefined variable: newversion [CORE/lib.times/views/samples/newspaper.ctp, line 86] ');" class="s_news_a">퍼즐스터디
ENIE학습
워드팁
해석
tough 힘든, 어려운 / necessary 필요한 / restore 회복시키다 / trust 신뢰, 신임 / keep in mind ~을[…임을] 명심[유념]하다 / responsibility (잘못된 일에 대한) 책임 / blame ~을 탓하다 / justify 정당화시키다[하다], 해명[옹호]하다 / behavior 행동, 거동, 행실, 품행, 태도 / deny (무엇을) 인정하지[받아들이지] 않다, 부인하다
닫기
사과하는 것은 어려울 수 있지만, 여러분이 잘못했을 때 신뢰를 회복하는 것이 필요합니다.
다음이 여러분이 다음에 사과해야 할 경우 명심해야 하는 몇 가지 사항들입니다.
첫째, 자신의 행동에 책임을 져야 합니다.
여러분이 잘못한 것에 집중하고 남을 탓하는 것처럼 말하는 것은 피하세요.
둘째, 여러분의 행동을 정당화하려고 하지 마세요.
설명이 필요할 수도 있겠지만, 여러분의 행동에 대한 설명이 여러분이 야기한 피해를 부인하지 않도록 주의해야 합니다.
닫기
[624호] How To Apologize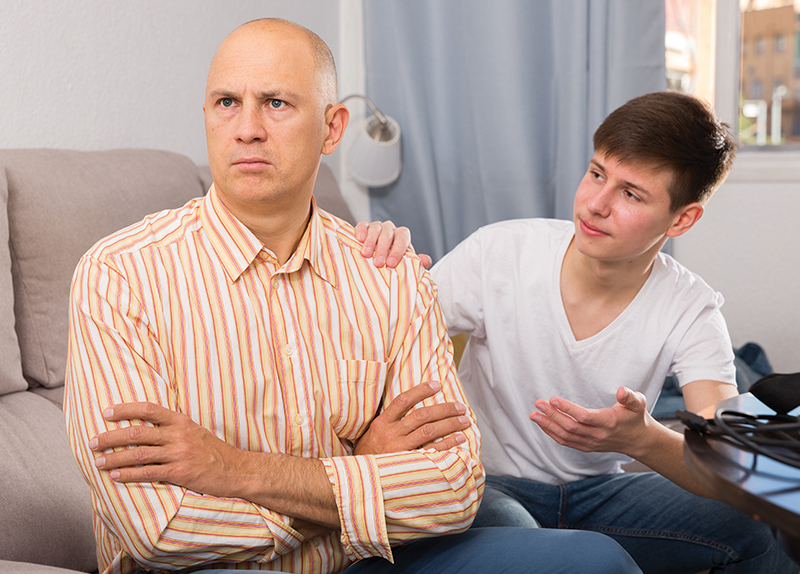 Apologizing can be tough, but it is necessary to restore trust when you've done something wrong. These are a few things to keep in mind the next time you need to say you're sorry. First, you must take responsibility for your actions. Focus on what you did, and avoid sounding like you're blaming the other person. Second, don't try to justify your actions. An explanation may be necessary, but you must be careful that the reasons for your behavior don't deny the harm that you caused.

Yesel Kang
Staff Reporter